Our local bishop has asked the people of our diocese to pray the St. Michael Prayer and the Consecration to the Immaculate Heart of Mary of Pope John Paul II through Holy Week of 2019. We understand that other bishops around the U.S. have given similar instructions to their dioceses as well. This is our response.
Use these holy cards and other products to intercede for the church, her hierarchy, and those souls who most need our help. In this time of need, we must pray, offer sacrifices for one another and call upon the help of the saints. Let us not reject the crosses Our Lord has sent us but rather embrace them by the grace of God, and for His sake. We must remember that He suffers these evils more keenly than all of us, and by bearing patiently with them we are being unified with Him. Please make good use of these: lay them out at your church, give them to your youth group, and share them with your friends.
"And we know that to them that love God, all things work together unto good, to such as, according to his purpose, are called to be saints." (Romans 8:28)
Available as a paper pack of 50
You only have to pay for shipping.
Purchase Limit: 500 cards (i.e. 10 packs per customer).
Need more than 500 cards? Click here to buy in bulk for parishes, dioceses, countries.
Want to personalize with the name of your parish or prayer group? Click here.
Want to pray the Consecration to the Immaculate Heart of Mary? Click here.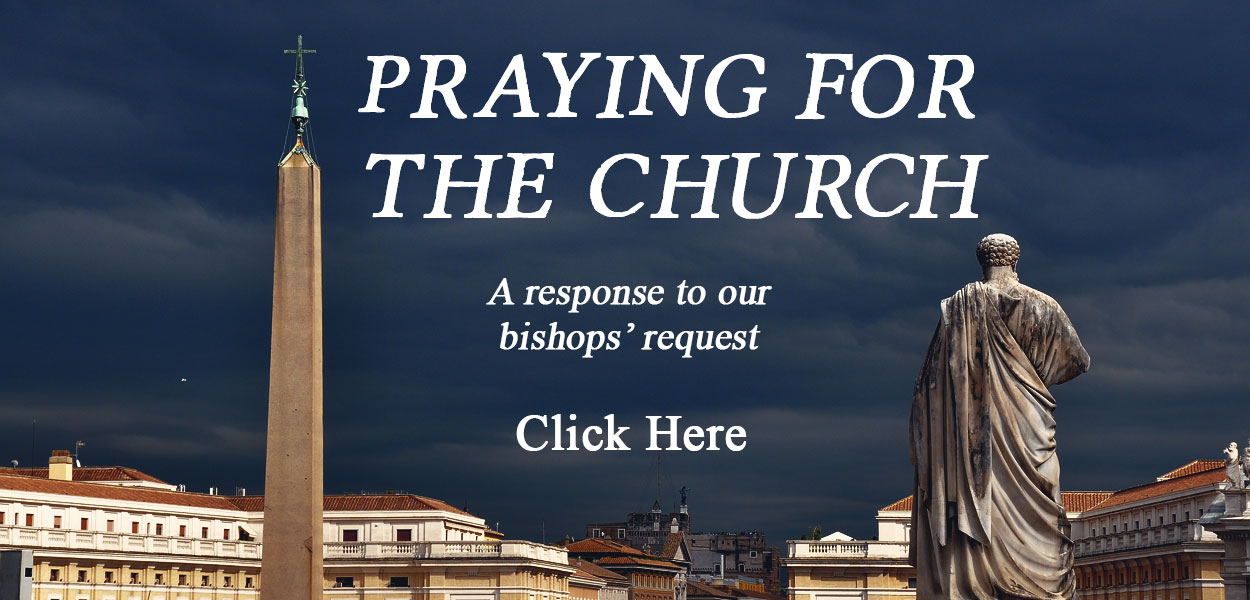 (HCB-1-FREE)

St Michael prayer card pack of 50

Love the St Michael prayer card pack of 50. Just what I was looking for to distribute at church.

I bought these to leave at my parish. The print was lovely to read. Everyone loves them! Thank you!

I'm very pleased with these St.Michael the Archangel Holy Cards. They are beautiful and delivered very promptly. I'm sure they will be well received by our parishioners to pray this powerful prayer to St. Michael at this hard times that we are living and that we are so much in need of prayers.

St. Michael the Archangel St. Michael Holy Card

Beautiful cards. I give these out to our 2 schools & church. And made in the USA by a wonderful Catholic family. It doesn't get better than this!!!

I'm happy to share these St. Michael Prayer Cards with the several Ministries at my Church. No one ever turns them down. So beautiful!

How wonderful of you to offer these powerful prayer cards for free! I love passing them around.

St. Michael cards and St. Joseph calendars

We can't thank you enough for the outstanding products! One of the St. Joseph calendars will be going to my son Joseph. The beautiful St. Michael cards are blessed and ready to distribute at my parish. St. Michael, pray for us!

Free Saint Michael The Archangel Holy Cards

Absolutely love these cards. I keep a pack at a time in my wallet, and offer them to anyone who crosses my path. What an easy way to share my Faith, and prayers to others.

Saint Michael the Archangel Holy Cards

The cards are great! Enjoyed sharing with my church family.

St. Michael the Archangel

What beautiful cards. I passed them out at Bible study. Angels in the Bible was the class. Everyone was very excited any happy with them. Thank you very much.

Beautiful St Michael holy cards.

Fast ship and quality cards. Thank you!

FREE Saint Michael the Archangel Holy Cards

Thank you for these beautiful cards. They are made of a glossy card stock. Great handouts to spread the prayer to invoke St. Michael's protection on the U.S. and the whole world. Good handouts to everyone, everywhere.
Thank you.