Our local bishop has asked the people of our diocese to pray the St. Michael Prayer and the Consecration to the Immaculate Heart of Mary of Pope John Paul II through Holy Week of 2019. We understand that other bishops around the U.S. have given similar instructions to their dioceses as well. This is our response.
Use these holy cards and other products to intercede for the church, her hierarchy, and those souls who most need our help. In this time of need, we must pray, offer sacrifices for one another and call upon the help of the saints. Let us not reject the crosses Our Lord has sent us but rather embrace them by the grace of God, and for His sake. We must remember that He suffers these evils more keenly than all of us, and by bearing patiently with them we are being unified with Him. Please make good use of these: lay them out at your church, give them to your youth group, and share them with your friends.
"And we know that to them that love God, all things work together unto good, to such as, according to his purpose, are called to be saints." (Romans 8:28)
Available as a paper pack of 50
You only have to pay for shipping.
Purchase Limit: 500 cards (i.e. 10 packs per customer).
Need more than 500 cards? Click here to buy in bulk for parishes, dioceses, countries.
Want to personalize with the name of your parish or prayer group? Click here.
Want to pray the Consecration to the Immaculate Heart of Mary? Click here.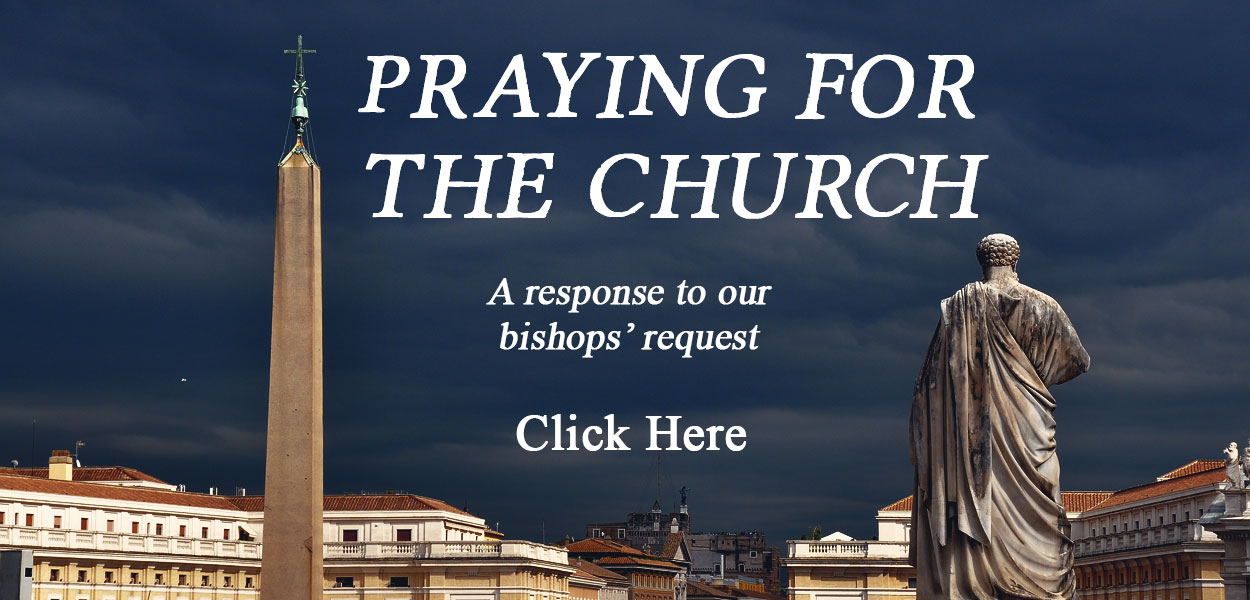 (HCB-1-FREE)

Beautiful and Angelic yet Powerful

Beautiful prayer cards to leave as a tip when going out to eat at restaurants! Yes my mom and I along with cash will tip our waitor/ waitress, the homeless, the person washing our car at a car wash. Great way to evangelize those around us.

St. Michael the Archangel Holy Cards

Beautiful cards...you'll love them....got them for residents at nursing home.

Quick shipping. Cards were really beautiful, the color was great. These cards will be given out to new recruits in the Army. Thank you as I could not have done it without you. God Bless you and I will surely purchase from you again.


wonderful to give people needing protection

I give them to law enforcement officers....thank you for your help.

I absolutely LOVE this holy card! I gave several of these to our Pastor for a DAY OF REPARATION event in our Parish. The event included Rosary, Adoration , Divine Mercy Chaplet and Confessions. We have a very holy priest and he was doing this all because of the Abuse scandal crisis in our Church. The holy cards were placed in a basket at the entrance of the Church..PERFECT!! The cards were meant for this
time..I will order again! Well done my friends!

St. Michael is vibrant in his hour of victory. We say this prayer at Mass every Sunday.

Beautiful prayer cards. Giving them to Adoration Guardians. I know they will like them.

My husband and I have a great devotion to St. Michael, and were excited about the free prayer card offer. I have often handed out my personal prayer cards to those I meet, and this gives our living prayer chain a little more ammunition! Thanks for all you do!

These are simply beautiful. Lovely gifts. The wording on the back is different from any I've said/heard ("thrust" instead of "cast" into hell), but not a problem. These were a gift from Catholic to the Max, and I put them in our Adoration Chapel. Almost all are gone after less than a week! Thank you, Catholic to the Max!

Thank you for providing this ministry.

The St.Michael prayer cards are perfect. Couldn't ask for anything better. Beautifully made.