During Advent Christians prepare their hearts for the coming of Christ at Christmas. It's the perfect time, then, to reflect on how God prepared the world for the coming of Christ over 2,000 years ago. As you think of the time before Christ an array of stories may come to mind: Abraham numbering stars in the night sky; Isaac following his father up a mountain with an armful of wood; Jacob fashioning a colorful coat for his son...
As moving as these stories are in themselves, it is in their foreshadowing of the coming Christ that they have their deepest meaning. The Jesse Tree is a traditional advent devotion that makes it easy for you to lead your family in discovering that meaning.
Families with children in a wide range of ages will appreciate the reflections in The Jesse Tree: An Advent Devotion that include questions to keep little ones engaged as well as "dig deeper" prompts for the older ones. With full-color illustrations of each Jesse Tree symbol, as well as daily Scripture, devotional reflections, prayers, and references to the Catechism of the Catholic Church, The Jesse Tree: An Advent Devotion includes everything you need to trace the history of our salvation in Christ with your family.
Paperback: 76 pages
Publisher: Saragossa Press (May 12, 2017)
Language: English
ISBN-10: 0692891226
ISBN-13: 978-0692891223
The accompanying artwork in this book is also available here on Catholic to the Max as ornaments!
Ornaments are offered separately. See here:
Jesse Tree Ornaments - Set of 27
Buy them together and save money! See here:
Jesse Tree Set: Book and Ornaments Bundled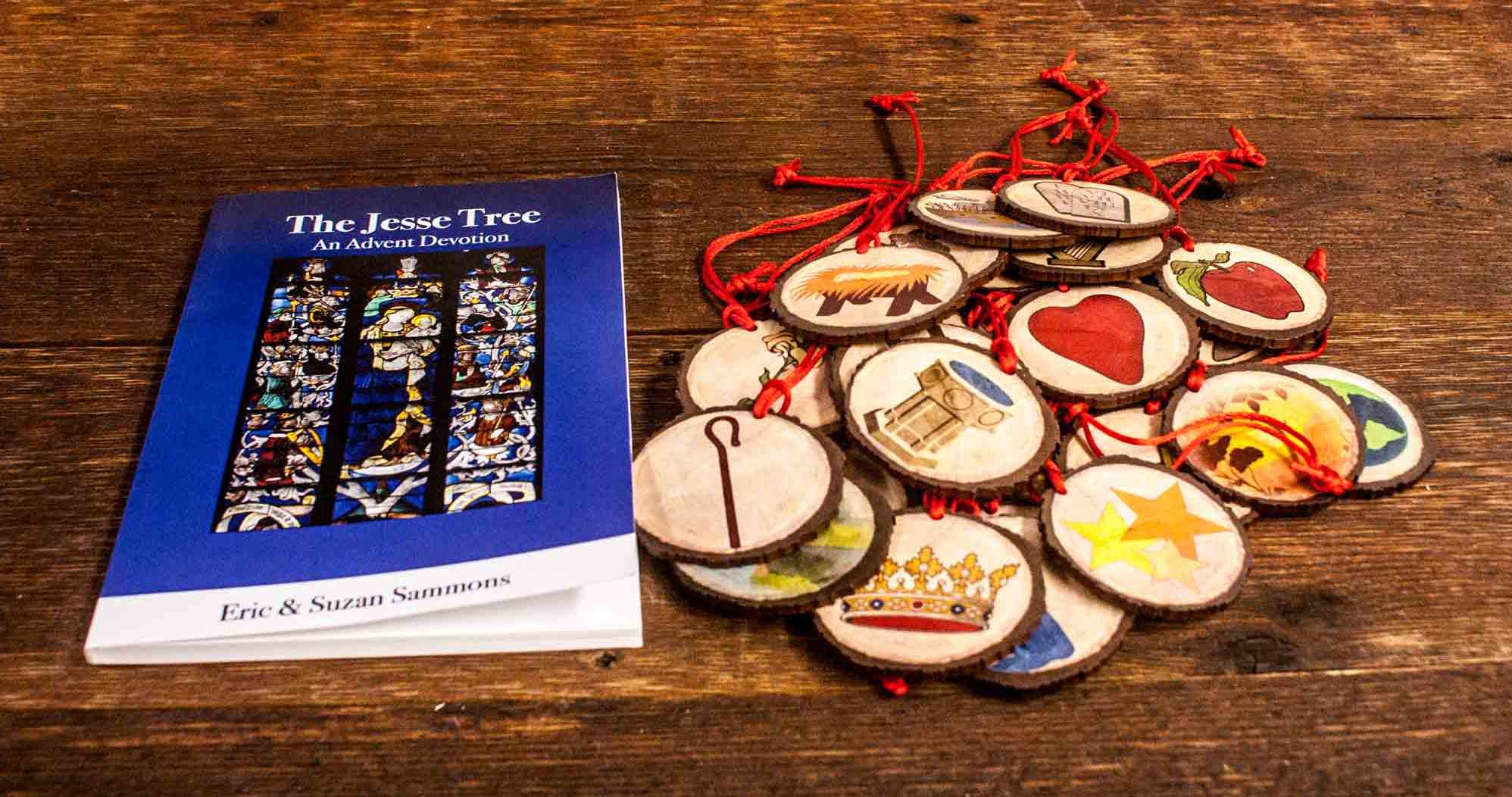 ( ES-JT )
We are very happy with it! Reflections are short, but to the point, includes reading from the Bible, CCC reference, prayer . Also, has a calendar for all possible Advent start dates. Beautiful illustrations that also match the Jesse tree ornaments they have for sale. The best of all that we've tried!